Bedair Machine Works


Gladewater, Texas





Projects & Improvements
9 x 20 Metal Lathe 12 x 36 Metal Lathe G6760 Mill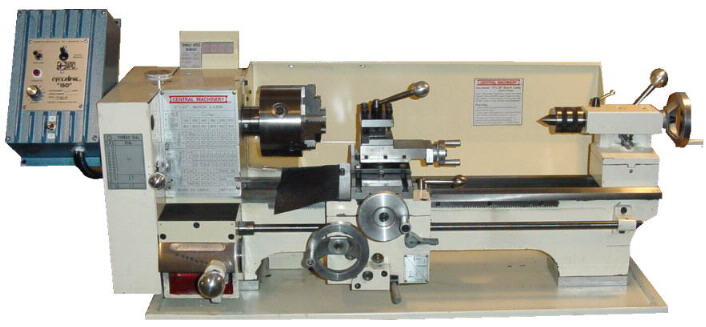 Harbor Freight 40444 Metal Lathe


9x20 Lathe Improvements

New Harbor Freight 39083 QCTP
Methods for attaching the quick change
toolpost to the 9x20 lathe. Also Q&A
Tumbler Reverse Variable Speed 9 x 20
Adds the ability to cut left hand threads Surplus treadmill dc motor & controller.

Top Slide Bearing Mount 5" Bison 3 Jaw Chuck & Backplate
A ball bearing mount for the top slide. A perfect match for the 9x20 lathes.

Crossfeed Leadscrew & Mount Tailstock Camlock
New larger 7/16" leadscrew, new ball bearing mount. If you move the tailstock a lot this is the answer.

Tachometer Saddle Lock
The 1684 LMS 7x. tach on the 9x. Ball handle with indents to keep the handle in place.

Slide Block Replacement Gib Adjusting Screws
A new adjustable slide block. Replacing the 4 mm gib screws with allenhead 8-32 screws.

High Performance Shifter Knob Plexiglass Shield
A makeover for the quick change gearbox. Keep those hot chips from flying around.

4 Bolt Compound Clamp Larger Cross slide handwheel
The first modification needed on the 9x20's Very nice if you do a lot of facing.

Tailstock Set Screw Way Protector
Stop the "spinning drill chuck problem" Keep the chips off of the ways.



Projects & Tips

Mig Welder Cart & Cable Reel Rifle Sighting Stand
Cart for the Lincoln Pro Mig welder Features a cable reel An easy way to zero that rifle scope
Hammer Extension for lever action rifle Aluminum Knobs / Handles
Built for my Browning BR-22 rifle How to make knobs using the lathe & mill
Hobbing Worm Gears on the 9x Lathe Threading Example
My experience hobbing a set of aluminum worm gears. Gear locations for threading on the
Also plans for a hobbing bearing support. 9x with the quick change gearbox.
9 x 20 Threading Chart Ball Turning Toolpost
A chart to showing inch and metric Turn balls easily on any lathe
threads available for the 9x lathes. And it works Great !!
3" Tailstock or Spindle Chuck Indexable Lathe Turning Tools
Great for that hard to hold stuff . Build your own for a fraction of the cost.
New Work Bench Drive Belt Info & Ordering
My new bench just for the 9 x 20. Part numbers for replacement 9x drive belts.
Ordering info for the Gates 5M710 Poly Flex V-Belt,
5M730 Poly Flex V-Belt and the 170XL cog belt.
Telescope Fine Focuser 9x20 Owners Manual
A nifty fine focuser for a telescope Plus a lot of other machinery owners manuals from Enco
Die / Tap Holder B & S Dividing Head Owners Manual
A great way to keep a tap or die straight Scanned pages on the manual ( large pics )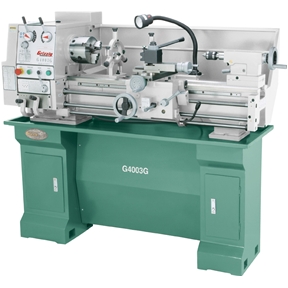 Grizzly 12 x 36 Metal Lathe






New

Grizzly G4003G Gunsmith Lathe A new lathe for the shop!


New Meister BC-10 DRO A new DRO for the 12x lathe


New Inexpensive Coolant Pump This shown on my 12x lathe but it works well for
bandsaws too!!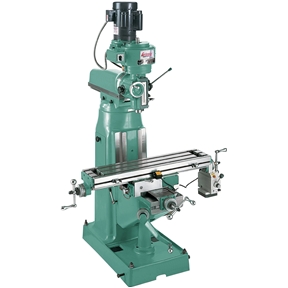 Grizzly G6760 Vertical Mill



New Grizzly G6760 Vertical Mill A new mill for the shop!


New Meister Magna 4 DRO A new 4 axis DRO for the mill !!










Misc Items around the shop


New Conover Wood Lathe
a new stand and bedways for the
classic 16" wood lathe.


5" Wood Chipper a 14 hp electric start horizontal wood chipper.

Homemade 18" Wood Cutting Bandsaw Works great!

Custom Stainless Steel Guide Rods

Guide rods for Sig, Kahr, CZ, Colt & Beretta




that help fund this website!







Submitted Projects



Gene's 9x20 Tachometer


Mike Massee's 9x20 Lathe Mods Page 1 & 2 ( Handwheel, QCTP, 4 Bolt Clamp)

Marc Micllef's 9x20 Speed Control ( Great Job!! )

UncleRabid.Com Controller repair for all Asian lathes as well as the Cycletrol 150 and Sherline

Harrisson Belt Drive Conversion( For the mini mill )

Coolant Sprayer ( inexpensive coolant sprayer for the 9x submitted by Bill "Hexhead")

Bill Pace's Ball Turner( nice work!)

Allan Dobler's Ball Turner ( Great site!! )

Alan Pinkus's 9x20 DRO Project. ( check out Alan's homepage, there's a lot of great info )

Bob Bickerton's Ball Turner ( Bob has added a ruler for easy setup )

Steve Bodiley's Ball Turner ( Be sure to check out the rest of Steve's site here, Very nice )

Pat Hutcheson's Crossfeed Leadscrew & Mount ( super nice mod for the 9x )

Marc Micllef's Tumbler Reverse Lever , Saddle Lock clamp & Way protector
Great ideas for the 9x20

Variable Speed Conversion Submitted by Ed Kadlec.
Step by step details for adding variable speed to the 9x lathe using a treadmill motor ( this is a pdf file )

Toolpost Grinder Submitted by Cletus L. Berkeley.
A great toolpost grinder ( this is a pdf file )

$ 40 DRO for the 9x20 Lathe Submitted by Scott O.Las Vegas, NV.
A great & inexpensive way to have DRO on the 9x metal lathe.

Mike Kloos's 39083 Toolpost Holder
A nice pic of Mike's HF 39083 toolpost holder on his HF 9x20 lathe.

Ron Schauer's 9 x 20 modifications
A few of Ron's modifications include: Back gear plate, QCTP, Toolpost grinder,
Extended cross feed housing , Leadscrew, Stainless handle & Tailstock wrench.

Tool Post Grinder Submitted by Paul Belt.
A small tool post grinder for the 9x's

The Micro-Switch Dog Clutch Submitted by Richard Shell.
An automatic stop for the 9x. Richard has a lot of great info
on his site including a Chipguard , DC motor , Gear Clutch ,
Small Chuck adapter plus a lot more. A must see site.

Enco's Phase II QCTP Submitted by John Baines
Pictures of the Enco Phase II mounted on a Grizzly 9 x 19.




Reference Material







Metric Conversion Converts measurements from inches to what ever you need.






Comments / Questions / Suggestions or Add Your Link

This information is provided for personal use only.
Copyright 2000 - 2007 Steve Bedair