Steve Bedair's
9 x 20 Lathe Site
Longview , Texas
11 -2002

High Performance Shifter Knob
Quick Change Gear Box Makeover
Harbor Freight 9 x 20 Lathe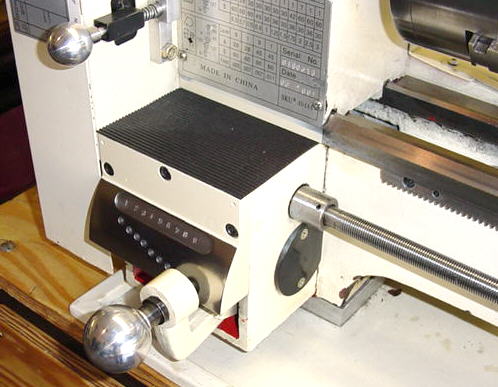 Using the Ball Turning Toolpost I replaced the original spring loaded shifter knob
with a high performance ball shifter. Nope it doesn't help anything , just looks better!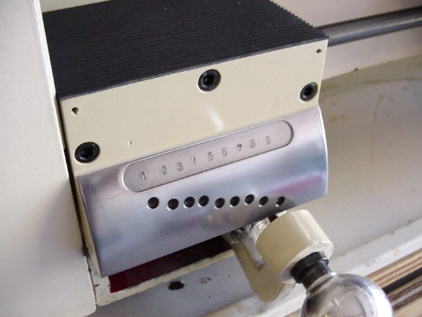 I also removed the no aligning 1-9 number plate.
I milled a slight recess and stamped 1-9 to match the corresponding hole.
The cover is cast material so I used a block of wood placed behind
the cover while stamping the #'s.
Comments / Questions / Suggestions or Add Your Link
This information is provided for personal use only
Copyright 2002 Steve Bedair