Steve Bedair's
9 x 20 Lathe Site
Longview , Texas
11 -2002

Slide Block Replacement
Harbor Freight 9 x 20 Lathe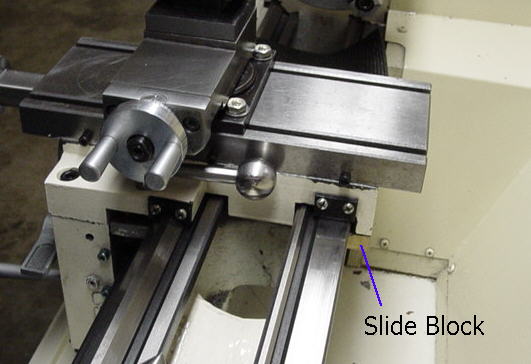 I replaced the orginial non adjustable slide block with an adjustable one made from 3/4" x 1/2" brass.
This is bascially copied from the 7x import lathes. I can't say that I can tell much differance with the
new slide block but I do feel better know it's there.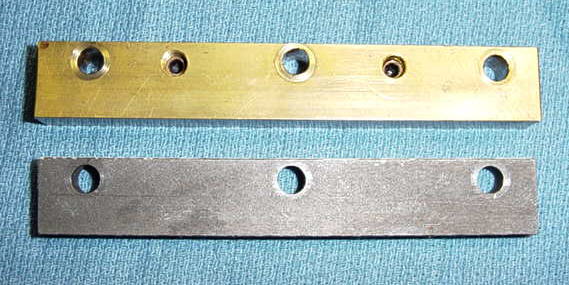 Three mounting holes and two 1/4-20 allenhead set screws.
The allenhead set screws provide the adjustment.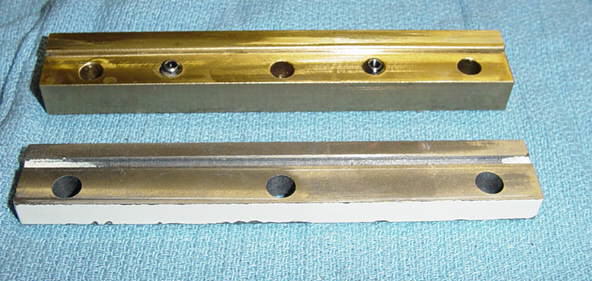 The new brass slide block is copied from the orginial.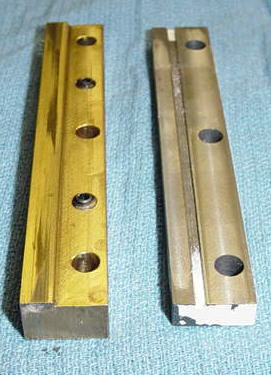 Comments / Questions / Suggestions or Add Your Link
This information is provided for personal use only
Copyright 2002 Steve Bedair