Steve Bedair's
9 x 20 Lathe Site
Longview , Texas
11 -2002

Tool Post Grinder & Adjustable Stop

Here's a tool post grinder submitted by Paul Belt (Kansas Assoc. of Model Engineers)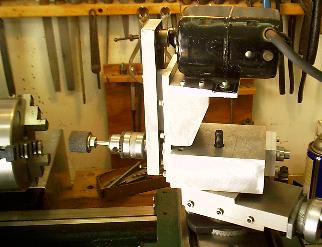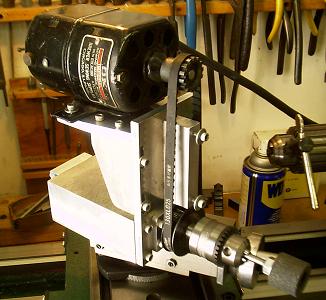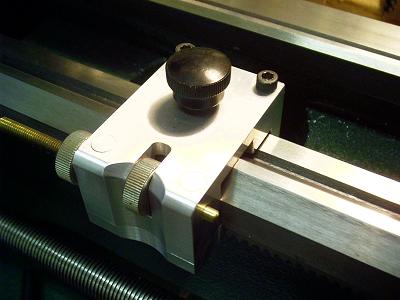 Adjustable stop
Hi here are the pictures of the tool post grinder, It is basically a block of aluminum that is drilled
to fit over the tool holder stud. I fitted it to the tool holder and then put a drill in the chuck to drill
though the block. Then I put the block in the four jaw- centered the drill hole and enlarged to fit
the bearings. The shaft was turned to fit the inside of the bearings. On the end of the shaft is a
shoulder to press against the bearing with a threaded end to accept a drill chuck.
The motor mount is adjustable for tension on the belt, and is made to match what ever motor a
guy wants to use. I used an old sewing machine motor, but they do get hot if they are run for any
length of time. The belt and sprockets are something that I scrounged out of an old copy
machine. The original plans called or making your own pulleys and using a vacuum sweeper belt.
Paul




Comments / Questions / Suggestions or Add Your Link
This information is provided for personal use only
Copyright 2002 Steve Bedair