Steve Bedair's
9 x 20 Lathe Site
Longview , Texas
11 -2002

Saddle Lock
Indent Spring Added
Harbor Freight 9 x 20 Lathe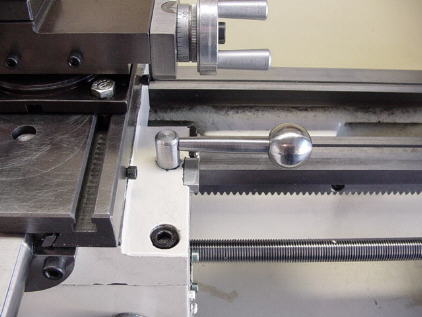 The 9 x 20's normally have a recessed allen head screw here for the saddle lock.
I originally added just the ball handle and this worked well. On two occasions while
threading with the tumbler reverse ( threading from left to right ) the handle
ran into the tailstock. To fix this I added a spring indent that keeps the handle
at one of two positions. Works very well & keeps the handle out of way.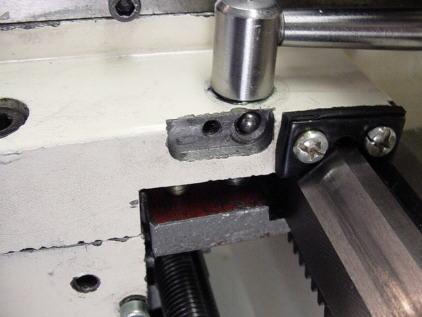 I milled a recess and drilled a hole that a 3/16" ball bearing sits in.
The ball bearing sits in a 3/16" hole. The hole to the left is a threaded
hole to attach the spring cover.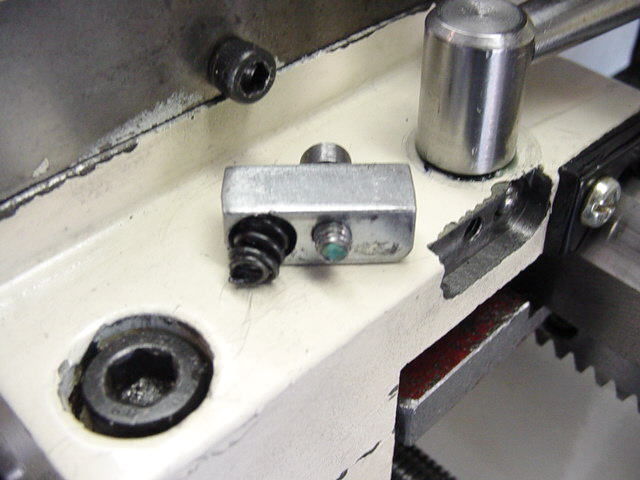 The spring cover is made from a piece of 5/16" square key stock.
The hard part is finding a spring small enough to fit.



Comments / Questions / Suggestions or Add Your Link
This information is provided for personal use only
Copyright 2002 Steve Bedair