Steve Bedair's
9 x 20 Lathe Site
Longview , Texas
6 -2002

Workbench for the 9 x 20 lathe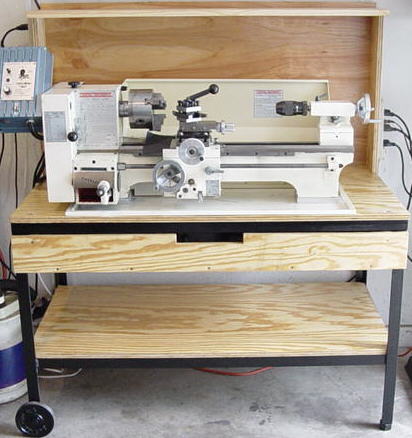 I finally got around to building a workbench just for the 9 x 20 lathe. Its built from 1 1/2" x 1/4" angle iron.
It features a drawer for storage of accessories and a lower shelf. The overall dimensions are 48" long
24" deep and a table height of 30 1/2". All the angle iron was cut using my metal cutting bandsaw.
One sheet of 3/4" plywood was used and a couple of coats of varnish.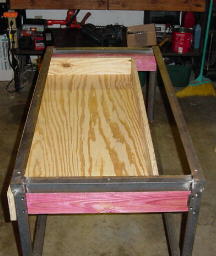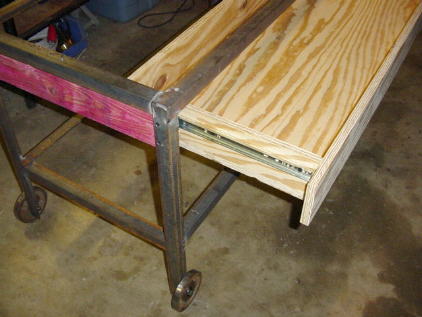 The drawer is built from 3/4" plywood. The wheels are two 3lb barbell weights. I bored out
The lathe sits on two angle iron braces ID of the weights and placed a 5/8" bearing.
not pictured here.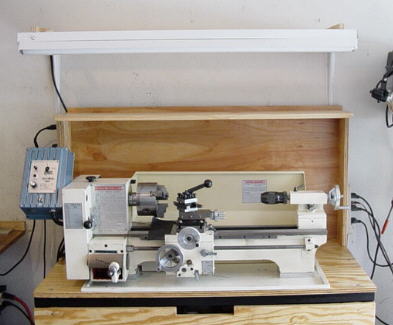 A 4' shop light hangs over the table.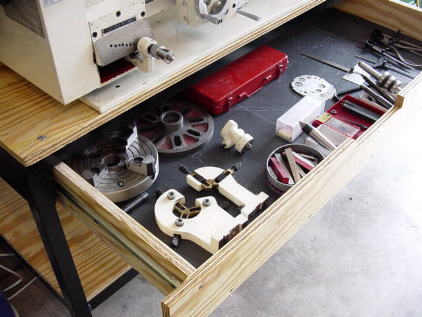 Lots of storage room.

I've since added holders for the MT2 stuff and wrenches
Comments / Questions / Suggestions or Add Your Link
This information is provided for personal use only
Copyright 2002 Steve Bedair