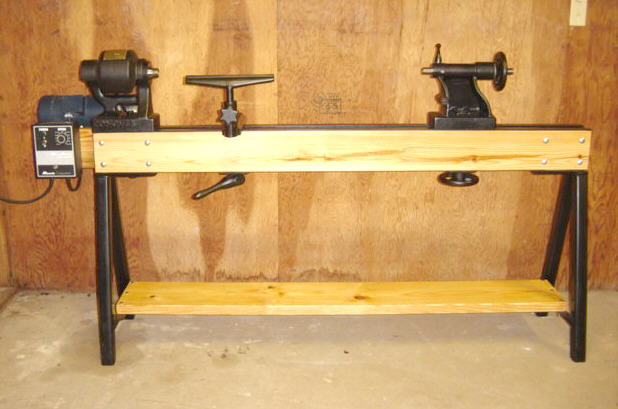 2-17-08 This lathe has been sold
The Conover wood lathe featured heavy cast iron construction, precisely machined,
produced a lathe with 16" swing (up to 20"). The lathe featured a user supplied 2" x 6" timbers for the bed.
I purchased the Conover Lathe components locally. It did not include the bed or stand so
I built my own. The bed is made from 2x6 pine with 1 1/2" angle iron for bed ways
Legs are made from 2"x2" square steel.
The Conover Lathe was made in the USA until 2002 and is a true work of art!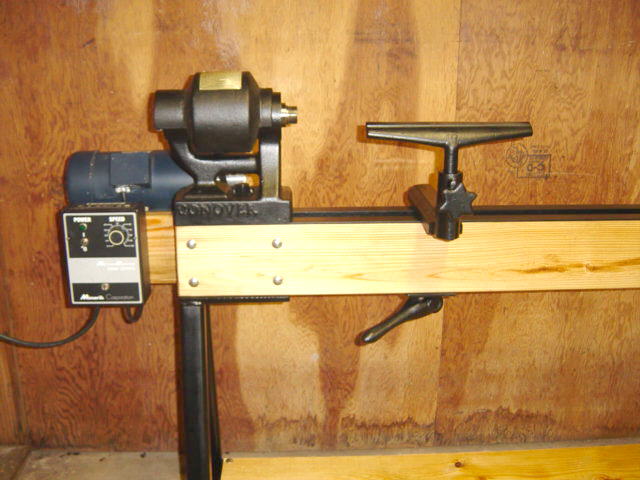 The lathe is powered by a 1 1/2 HP variable speed Leeson DC motor and Minarik motor controller.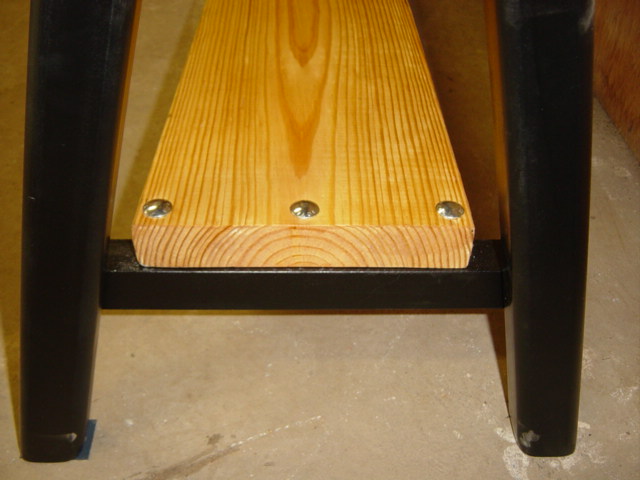 2 x 10 bottom shelf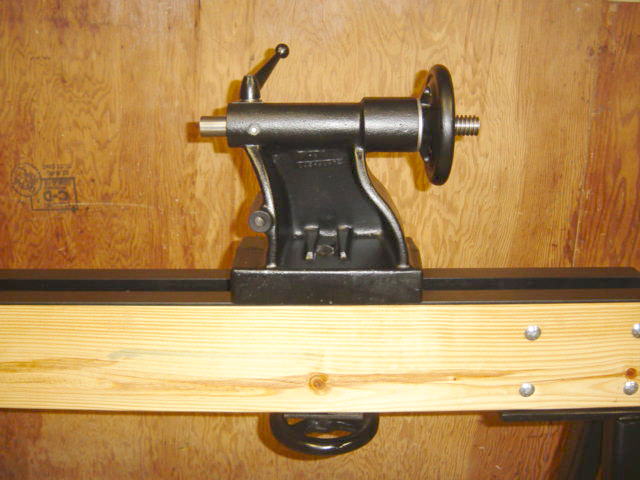 Tailstock with handwheel (Super Heavy Duty!)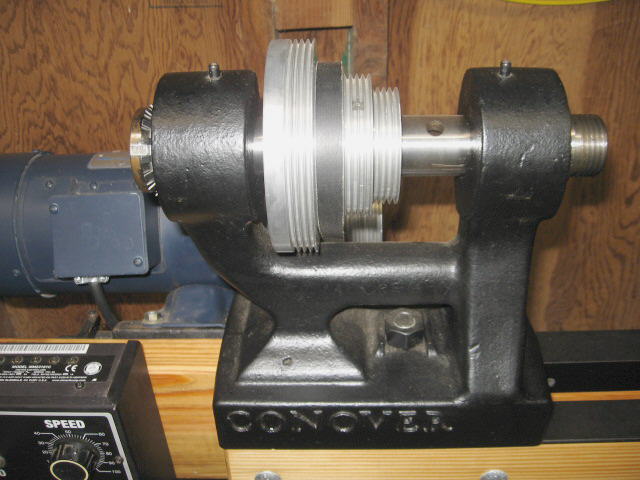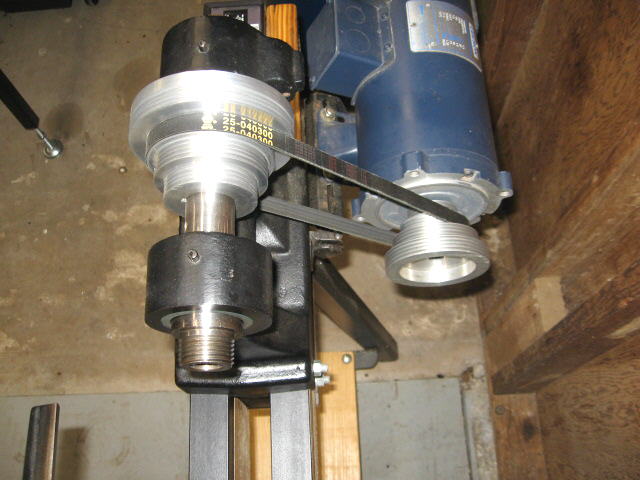 Step pulleys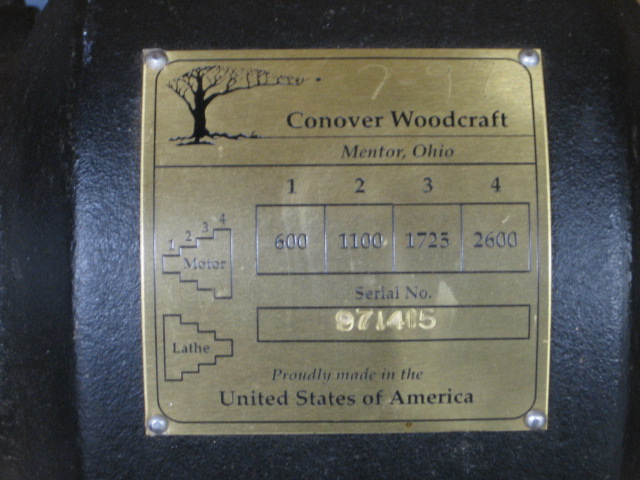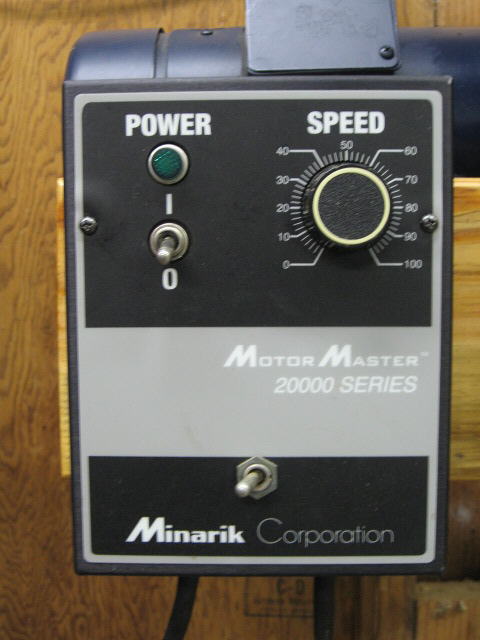 Top toggle switch is on / off
Bottom toggle switch is forward / reverse
The controller is wired for 220 vac.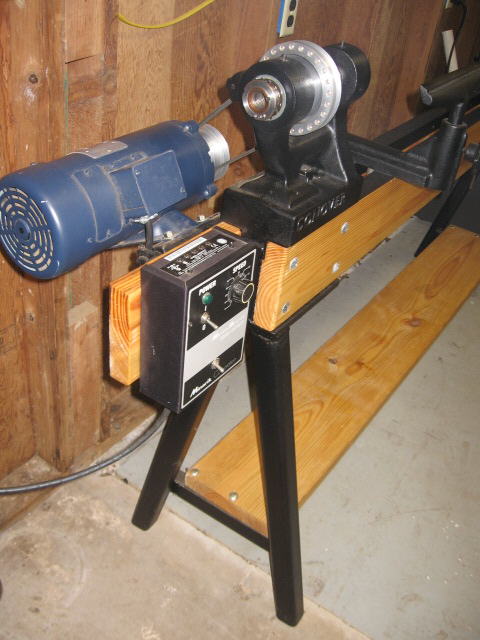 Building Pictures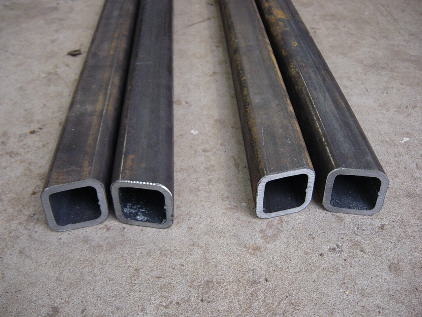 Legs are 2" x 2" x 1/4" square tubing cut on my bandsaw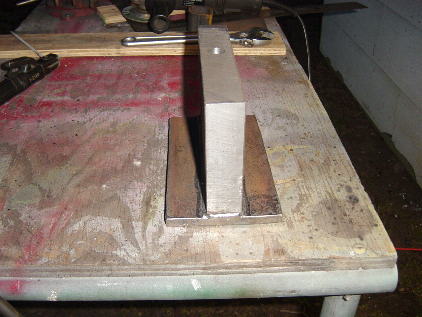 The legs will weld to the bottom of this support bracket.
This is made from 1 1/2" thick steel plate. The hole on top
is for the headstock hold down bolt.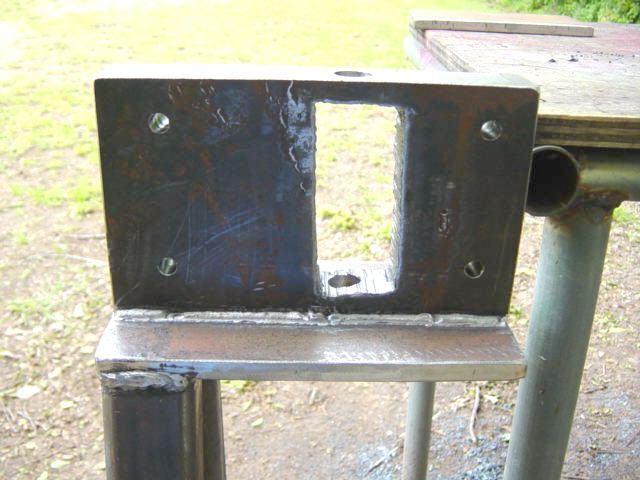 Rather than trying to drill a 3/4" hole trough 6" of steel I cut out the center section.
The hold down bolt for the headstock passed through this.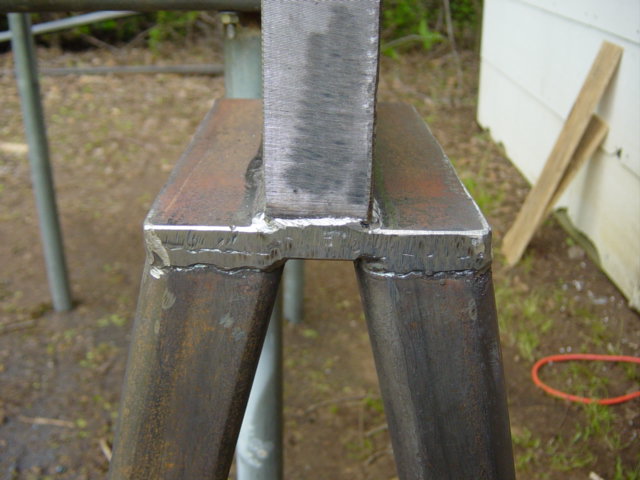 Legs welded on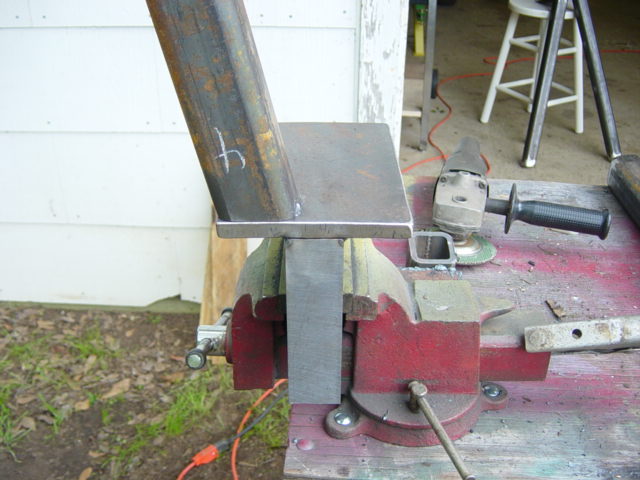 Attaching legs to 1/2" steel plate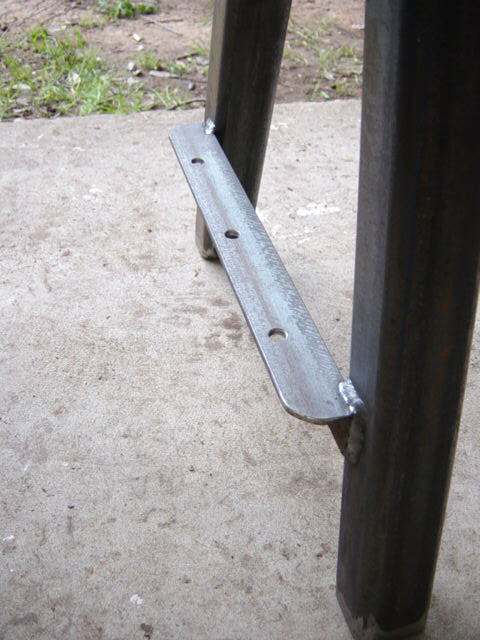 Bottom shelf bracket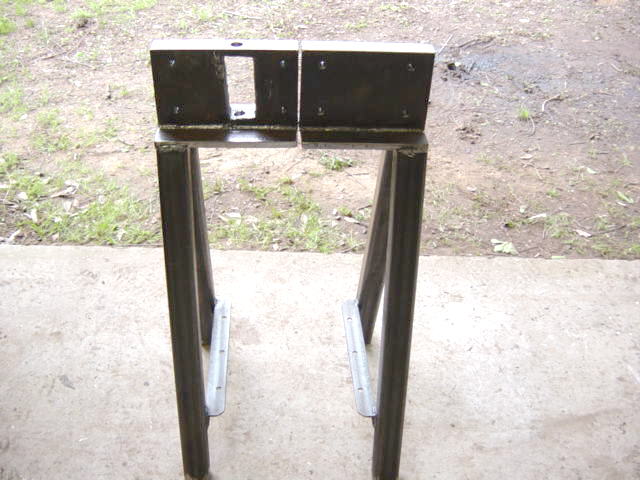 Welding completed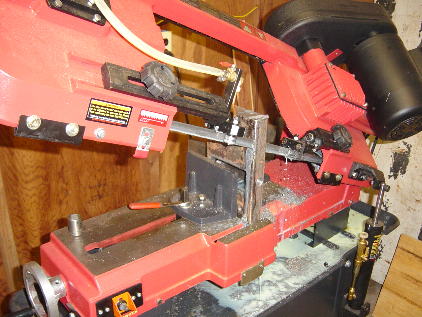 Cutting 1 1/2" steel on my HF 7 x 12 bandsaw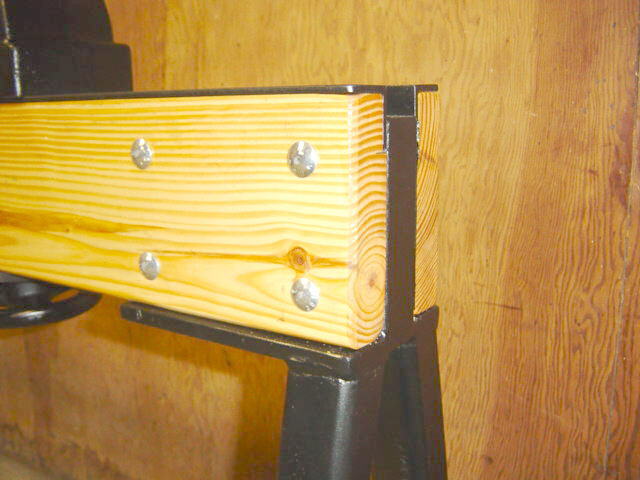 End View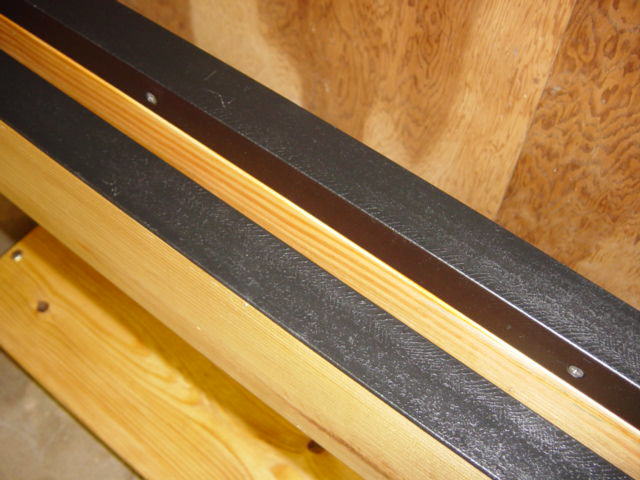 Top rails with 1 1/2" angle iron for bedways.
Thanks,
Steve Bedair
Back
Comments / Questions / Suggestions or Add Your Link
This information is provided for personal use only.
Copyright 2000 - 2007 Steve Bedair