Steve Bedair's
9 x 20 Lathe Site
Longview , Texas
11-02

Tailstock Set Screw
Stop the spinning drill chuck
HF 9 x 20 Lathe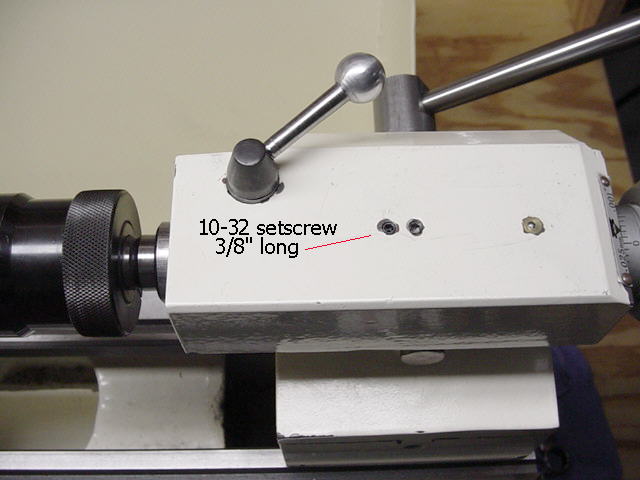 If you have ever cranked the tailstock barrel too far while drilling you have encountered the "spinning drill chuck"
To solve this problem I added another set screw just to the left of the original set screw. Before drilling
and tapping the new hole you need to remove the tailstock barrel by just turning the handle until the barrel
is fully extended. From here it will just slide out. You will also need to remove the handle and leadscrew.
With the new set screw added the tailstock barrel will just stop feeding when the end of the leadscrew is
reached and you can still slide the barrel out if needed. You can just leave the original set screw in place.
Comments / Questions / Suggestions or Add Your Link
This information is provided for personal use only
Copyright 2002 Steve Bedair