Steve Bedair's
9 x 20 Lathe Site
Longview , Texas
11 -2002

3" Chuck / MT 2 Taper
A tailstock or a spindle chuck
Harbor Freight 9 x 20 Lathe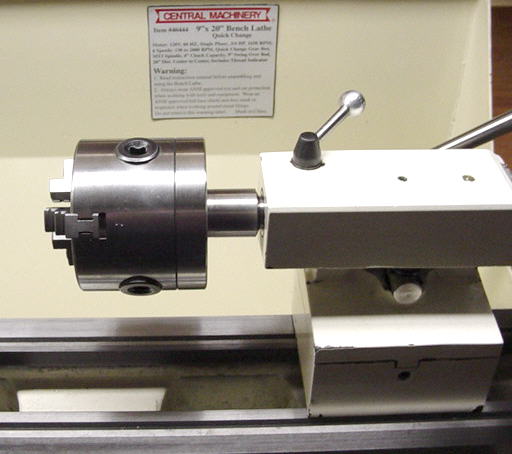 Here's a 3" scroll chuck ( from a 7x10 mini lathe ) that I adapted to fit the 9 x 20 tailstock.
An extended shoulder also allows it to be held in my Bison 5" chuck for small work.
When in the tailstock the 3" chuck is very handy for holding large reamers or drill bits.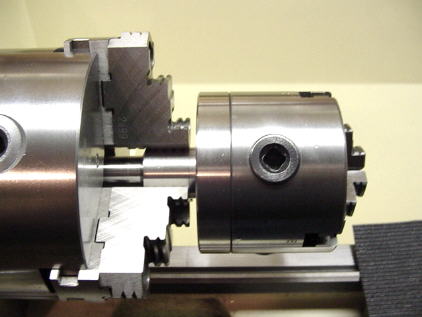 The 3" chuck has a lot smaller jaws and makes it possible to
hold a smaller ID items from the "inside out" than possible
with the 5" chuck as shown below.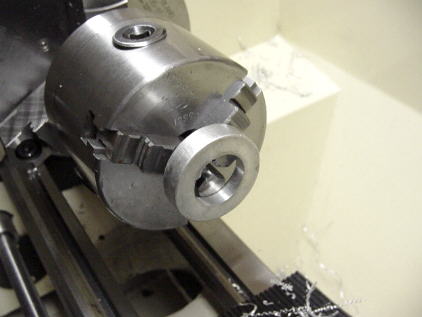 Can't do this with the 5" Bison chuck.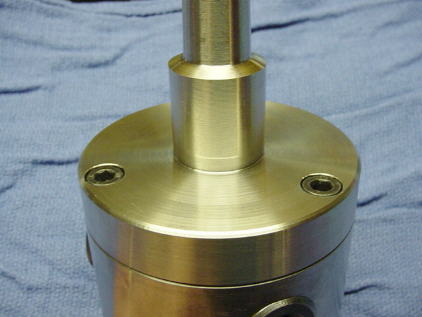 The adapter is actually two pieces. The faceplate was turned to the OD of the 3" chuck
and bored to an ID of 1". The MT2 taper with the extended shoulder has another
3/4" long section which is pressed into the faceplate. I used a small hydraulic press
the fit the pieces together ( It's a very tight fit )
It could be turned from one piece of 3" stock.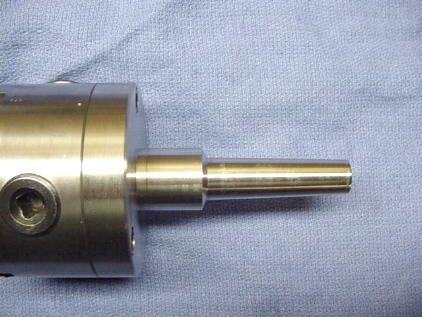 MT 2 Taper turned on the 9x20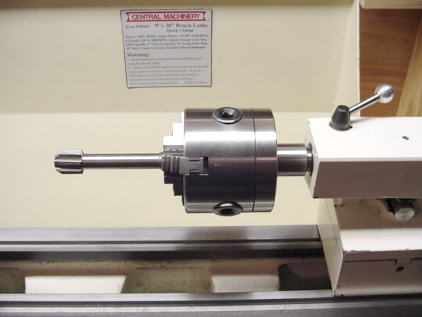 I have a lot of reamers that are too large for my 1/2" keyless chuck.
The 3" scroll chuck works great for holding large drill bits & reamers.
Thanks,
Steve
Comments / Questions / Suggestions or Add Your Link
This information is provided for personal use only
Copyright 2002 Steve Bedair