Steve Bedair's
9 x 20 Lathe Site
Longview , Texas
11-2005

9 x 20 Compound Clamp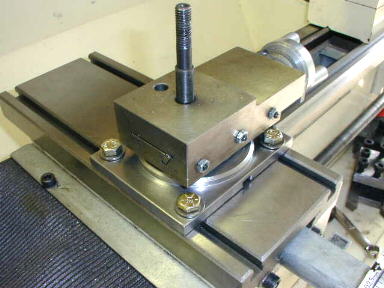 This is one of the first improvements needed on the 9 x 20 lathe's. I have included photos from start to finish
to build your own clamp. I have also included measurements but please note that these are the measurements
that worked for my HF 9 x 20 lathe. All the 9 x 20's are basically the same but exact measurements may differ.


New Click here for a PDF drawing that mechanical designer Burt Rosensweig made


The Little Machine Shop offers a clamp for the 9x20's here



Comments / Questions / Suggestions or Add Your Link
This information is provided for personal use only
Copyright 2002 Steve Bedair