Steve Bedair's
9 x 20 Lathe Site
Longview , Texas
6 -2002

Tumbler Reverse
Harbor Freight 9 x 20 Lathe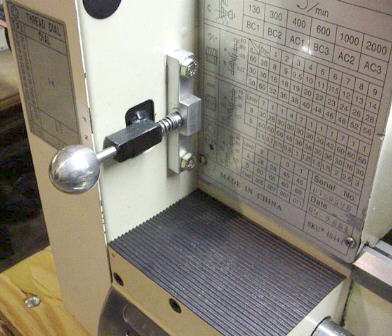 Reverse Tumbler Positioning Lever
After visiting Jack Fuselier's web site and studying his Harbor Freight 9 x 20 tumbler reverse I decided it
was time to give it a try. I basically followed Jack's design with a few small changes. The project took a
weekend to complete and works perfectly. The reverse tumbler allows the direction of the leadscrew to be
reversed without changing the direction of the motor / chuck. ( This should no be confused with the motor
reverse ) This allows you to make cuts away from the chuck and also to cut left handed threads.
Since completing this project I really like it. I also like that when the tumbler reverse is placed in the neutral
position it eliminates the gear terrain from turning (no need for all those gears to turn while facing)
I have included pictures along with descriptions of the building process. Hopefully this will help & good luck.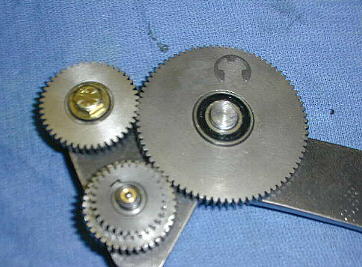 gear carrier plate
Comments / Questions / Suggestions or Add Your Link
This information is provided for personal use only
Copyright 2002 Steve Bedair