Steve Bedair's
9 x 20 Lathe Site
Gladewater , Tx.
3-04

Browning BL-22 Lever Action
Hammer Extension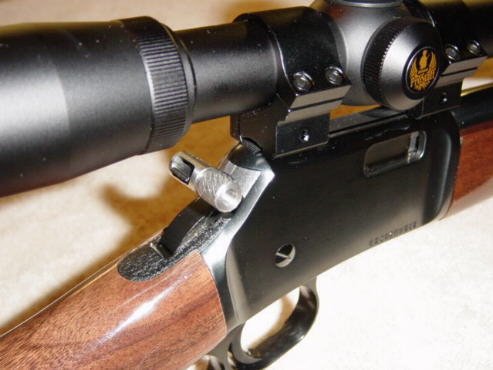 With adding a new Nikon Prostaff 4x32 scope to my lever action Browning it was very difficult
to lower the hammer from the cocked position. I found some after market hammer extensions
but I just wasn't that impressed with the design so I decided to make my own. I came
up with a simple and lightweight hammer extension that works perfectly!
I've added the building details below.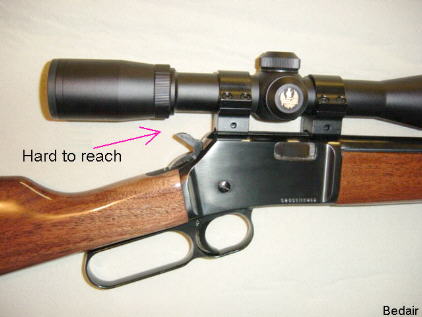 The before pic shows there's not much room between the hammer
and the scope. Just about impossible to lower a cocked hammer safely.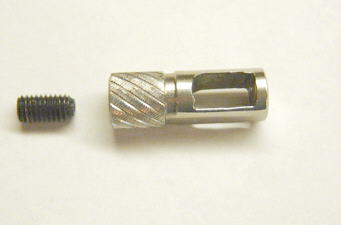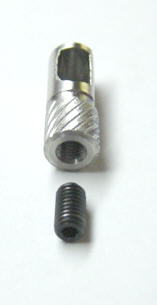 The hammer extension I came up with is made from stainless steel and attaches
to the hammer with a set screw without any modifications to the gun.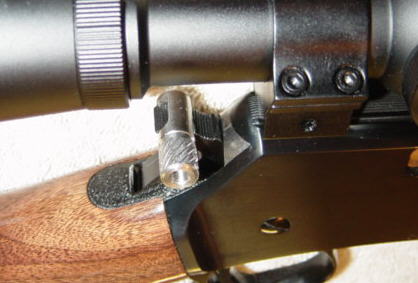 Another view


Comments / Questions / Suggestions or Add Your Link
This information is provided for personal use only.
I cannot be responsible for any joy it may bring.
Copyright 2002 - 2004 Steve Bedair