Steve Bedair's
9 x 20 Lathe Site
Longview , Texas
5 -2002

9 x 20 Way & Leadscrew Protector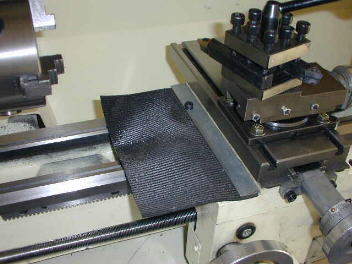 I used a piece of thin balck vinyl flooring material from the local hardware store
and attached it to the carriage. It is sold in 24" & 36" widths for very little.
It is attached using one of the existing threaded holes on the carriage.
This works great for keeping the ways & leadscrew chip free.
Comments / Questions / Suggestions or Add Your Link
This information is provided for personal use only
Copyright 2002 Steve Bedair