Steve Bedair's
Telescope Site
Longview , Texas
Updated 7-2002

Goto Telescope Mounts
Meade DS / Autostar Power

Newest MK 66 Mount 10" Dob Mount Celestron C-11 Mount First MK 66 Mount





July 2002


Looking for ideas on building a less expensive "Goto" telescope mount ? Here is some information on using Meade's
DS (digital series) electronic motors along with the 497 Autostar controller to power homemade telescope mounts. Meade's Autostar
& the DS motors can be used to power almost any gearing arrangement without the need of a laptop computer and
still have many features found only on the more expensive goto telescope mounts.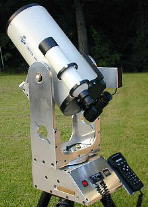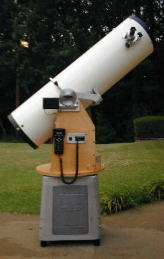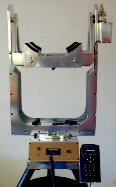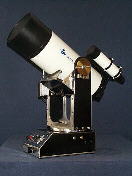 Upgraded MK-66 Mount New 10" Dob Mount C-11 Mount Intes MK-66 Mount SPC-8 Mount



7-2002

This information is provided for personal use only.
I cannot be responsible for any joy this may bring.


Copyright 2001- 2002 Steve Bedair