Steve Bedair's
Telescope Site
Longview , Texas
Updated 2-2003

Meade LXD 55 Motors




Update: 2-2003 New / LXD55 Powered C-11 mount click here


Here are some pictures of Meade's new LXD 55 motors courtesy of Greg Granville. I have never had the opportunity
to see one of these mounts in person but if you can figure out a way to get a set of these motors I think you could
build a really nice mount.

Here's a copy of the e-mail from Greg:
I tore the LXD55 motors out today and I was impressed. These are not the
same old Meade DS motors. They don't seem to be geared down as much,
while at the same time seem to have considerably more torque. These motors run
very smoothly while tracking, much smoother than the DS motors.The spur gear on
these appears to be exactly match the gear on my Synta EQ6 mount (which is the
same as a Vixen GP/CG-5). It looks like it could be rather trivial to
install a set of these beauties in the EQ6 mount! I think the worm ratios are even the same..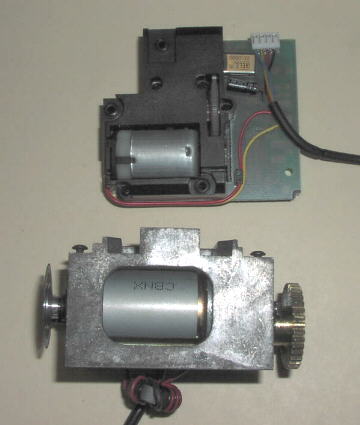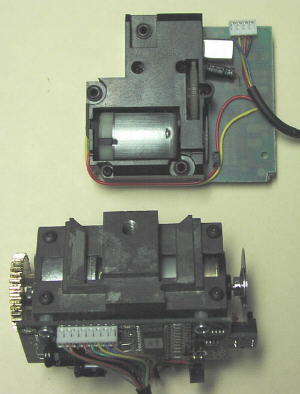 DS motor top , LXD lower.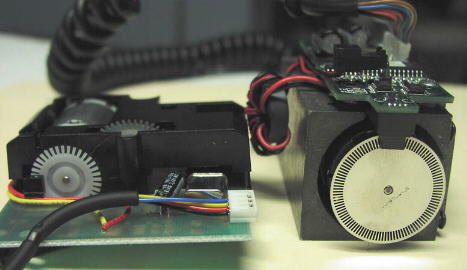 DS motor left LXD motor. To remove the encoder wheel
shown above you need a very small .035"
hex key wrench. I found a set at Jensen tools
part # 79050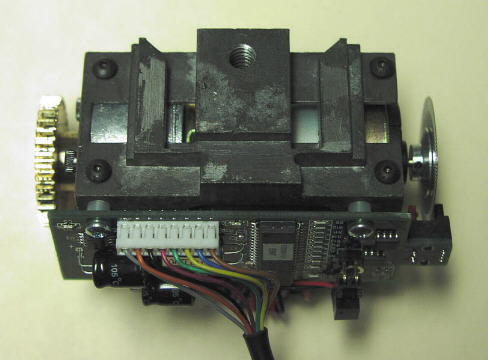 LXD motor



LXD motor


Comments / Questions / Suggestions or Add Your Link

This information is provided for personal use only.
I cannot be responsible for any joy this may bring.
Copyright 2001-2002 Steve Bedair