Steve Bedair's
9 x 20 Lathe Site
Longview , Texas
10 -2002

Ball Turning Toolpost
Harbor Freight 9 x 20 Lathe
Page 3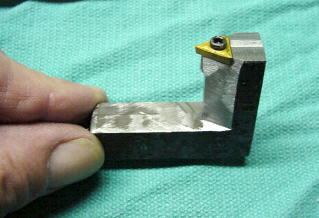 The toolholder is built from 1/2" thick steel. I used a replaceable carbide insert which allows the
tool height to be "fixed" ( no height adjustments to make )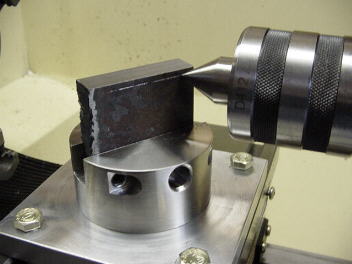 I used the tailstock live center to scribe a line. I used the mini mill and milled to the scribe line.
This will also be the carbide insert tool height.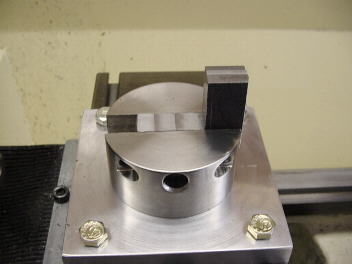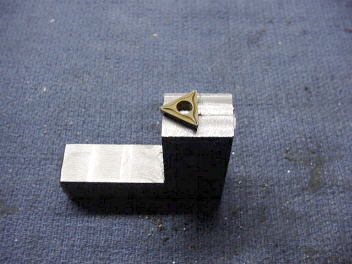 The tool holder is milled to an "L" shape. The top The carbide insert is placed on top of the tool holder
of the tool holder has been milled to the correct and marked for milling the recess.
tool height.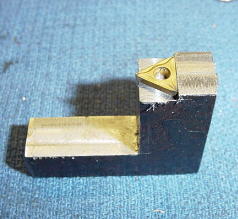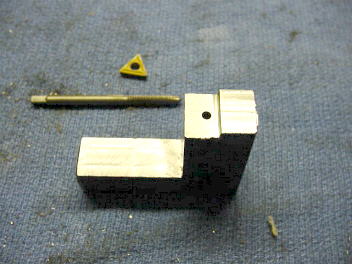 A recess is milled to the same height The insert attaching screw is marked , drilled to a # 43 drill
as the insert leaving material under the and tapped to a 4-40 thread. Attaching the insert is better
the insert cutting tip for support. explained here. This is the same procedure I used for making
the indexable turning tools.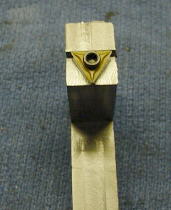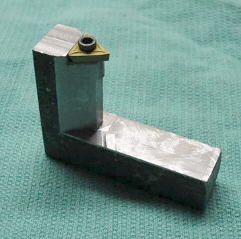 The insert is attached and the sides I used the mini mill and removed the excess material
are scribed. from under the insert.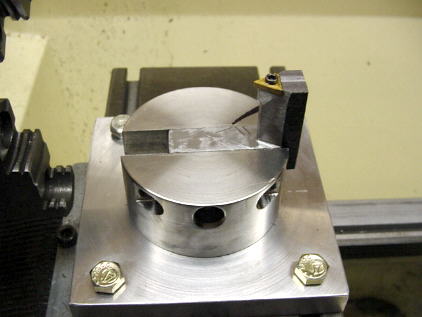 Finished toolholder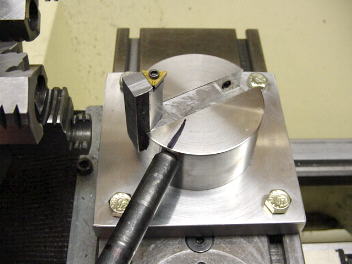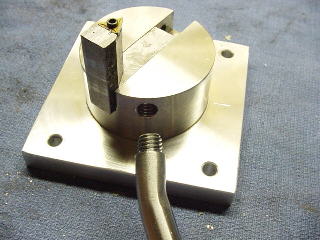 A handle is attached by drilling and tapping a 3/8"-16 A slight bend was added to the handle.
hole. The handle has an overall length of 6 3/4".





Comments / Questions / Suggestions or Add Your Link
This information is provided for personal use only
Copyright 2002 Steve Bedair