Steve Bedair's
9 x 20 Lathe Site
Longview , Texas
10 -2002

Ball Turning Toolpost
Harbor Freight 9 x 20 Lathe
Page 1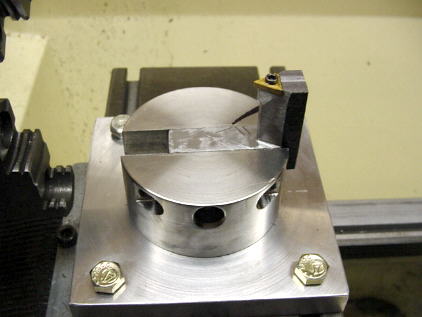 The ball turning toolpost consist of three main components: base section , body and the tool holder.
For the base I ended up using 1/2" aluminum plate 4" x 4" ( didn't have any 1/2" steel plate on hand ) The
body is built from a piece of 2.5" OD stainless steel. and the toolholder is built from 1/2" steel.
I have included the measurements I ended up with but don't get hung up on them. There is only
one critical measurement , the cutting tool bit height. This measurement can be made once the
base and body are completed.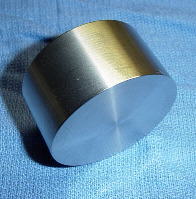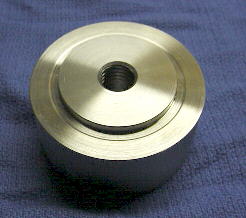 2.5" OD x 1.33" long A shoulder was cut to an OD of 1.65"
and a depth of .130" The center is drilled
and tapped to a 3/8"-16.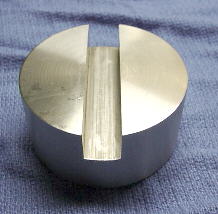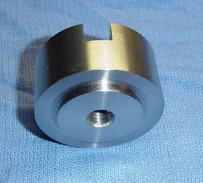 A 1/2" x 1/2" slot was milled across another view of the bottom
the center for the tool bit holder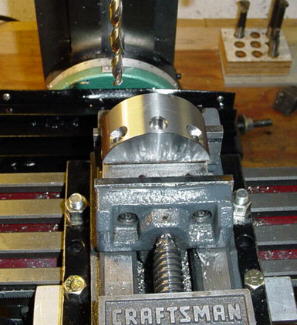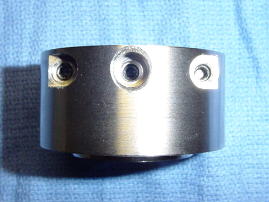 Using the mini mill I recessed , drilled and tapped The 3 1/4" set screws are for adjusting the
3 holes to accept 3 1/4"-20 set screws cutting tool holder




Comments / Questions / Suggestions or Add Your Link
This information is provided for personal use only
Copyright 2002 Steve Bedair