Steve Bedair's
Homemade Band Saw Page
Gladewater , Texas
8-2002

18" Woodcutting Band Saw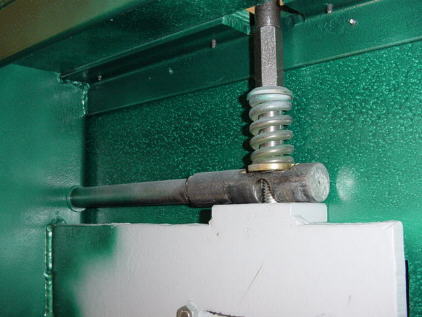 Blade tensioning system.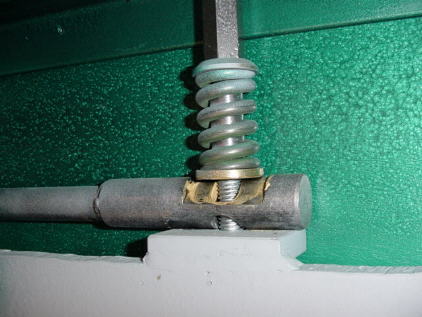 As the lever at the rear of the saw is turned it raises or lowers
the long bolt that in turn raises and lowers the upper wheel.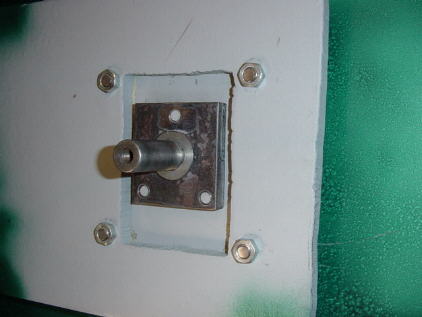 Top Axle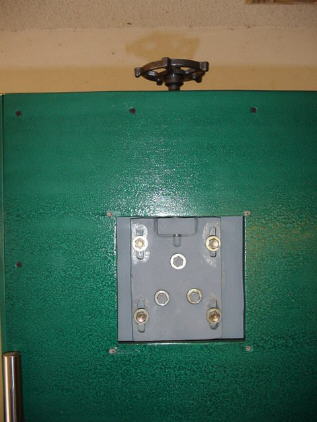 Tensioning handle on top of saw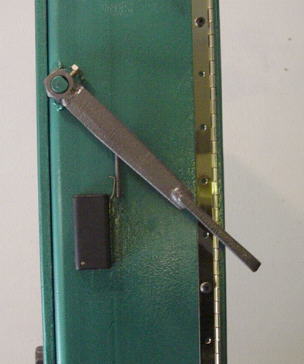 Blade is tensioned here. The lever pressed Tension is released here. The saw will not start.
against a small micro switch and allow the
saw to run. The micro switch is from the
door of a dishwasher.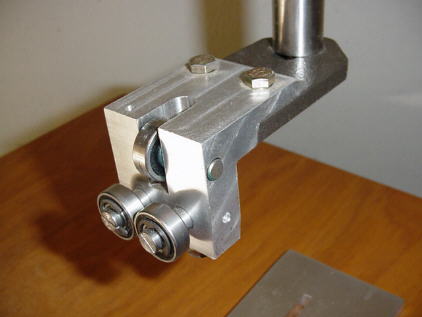 The blade guide design was copied from my 4 x 6 metal cutting bandsaw.
The bearing studs are on a cam so the bearings can be adjusted for
blade thickness.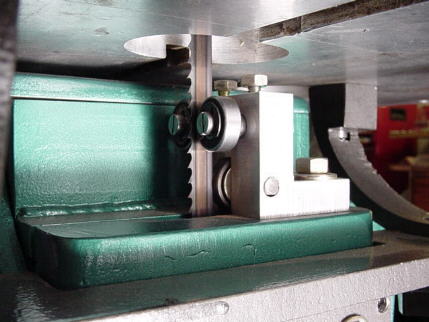 Lower bearing assembly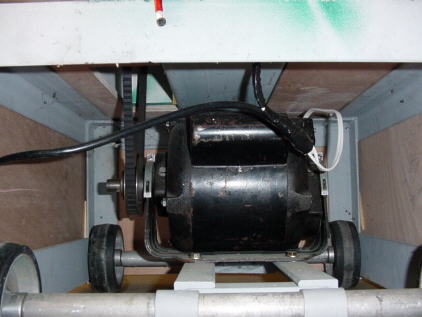 This is looking into the rear of the saw.
The saw sits on 4 rubber wheels.
The motor is 1 1/2 HP.
Comments / Questions / Suggestions or Add Your Link
This information is provided for personal use only
Copyright 2000 / 2004 Steve Bedair