Steve Bedair's
Homemade Band Saw Page
Gladewater , Texas
8-2002





18" Woodcutting Band Saw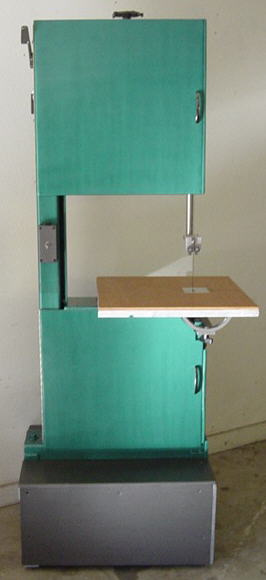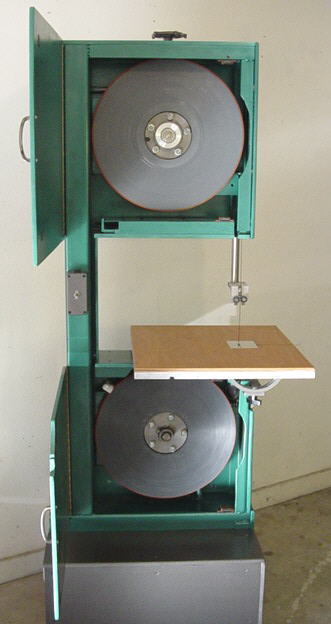 Here's an 18" wood cutting band saw I built from the ground up. It was built almost entirely with materials from a local
metal salvage yard and items already on hand. It features an all steel welded frame, built in work light, ball bearing upper
and lower blade guides, and a blade tensioning system that allows the blade to be de-tensioned with just a lever. The main
frame for the band saw is 6" x 3" square steel x 3/16" thick , this was found at the salvage yard. The exterior of the saw
is 1/2" plywood that has been sanded , primed and painted.
Update: I don't have any plans for the bandsaw (sorry). At one time I had pictures of the complete building process.
My old internet server ( Aerocom ) went out of business without any warning and I didn't have the
pictures backed up.



Comments / Questions / Suggestions or Add Your Link
This information is provided for personal use only
Copyright 2000 / 2004 Steve Bedair