Steve Bedair's
Homemade Band Saw Page
Longview , Texas
4-2002

18" Woodcutting Band Saw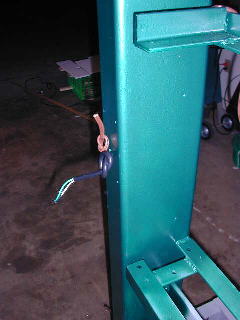 The frame is painted and all wiring is ran through the frame. No exposed wiring.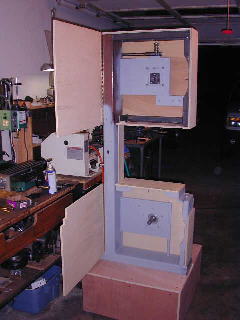 After all the plywood was fitted to place it was sanded and primed.
Then each piece was painted and reattached.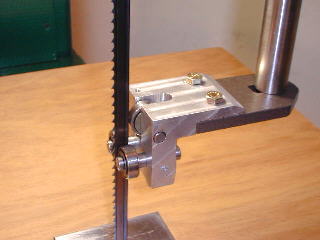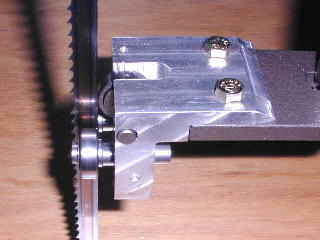 Upper ball bearing blade guides built.
The bearings are mounted on cam shafts to allow adjusting.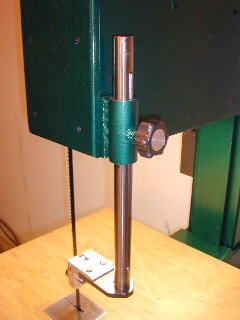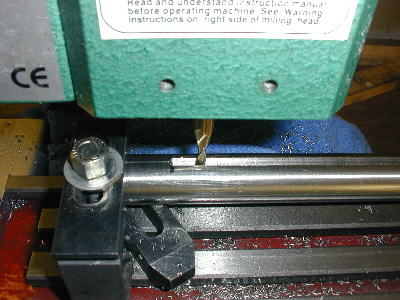 The upper blade guide adjust up and down on a 1" steel shaft. A 3/8" slot was milled to keep the blade
perfectly aligned at whatever height the guide is positioned.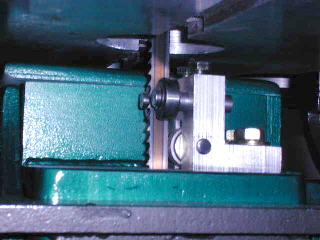 Lower ball bearing blade guide.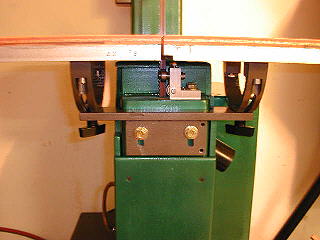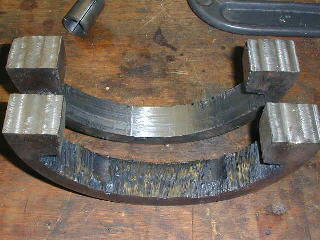 The table sits on these steel half moon shaped brackets. They were cut from 1" thick steel plate and then
cleaned up on the Mini Mill ( very slow work )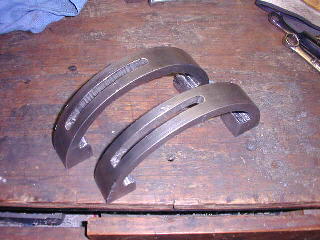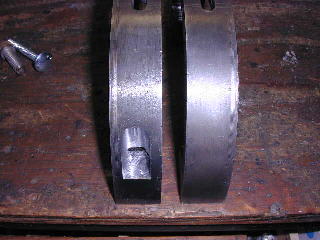 Slots were milled to allow for the table to move to 45 degree angle. The pic on the right shows recess milled and drilled
to allow mounting bolt to pass through the bracket and attach to the bottom side of the table.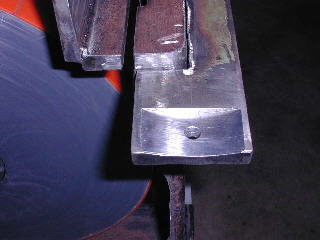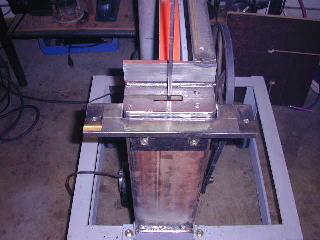 Here is where the table attaching brackets sit. The plate here was milled to the same radius as the brackets above.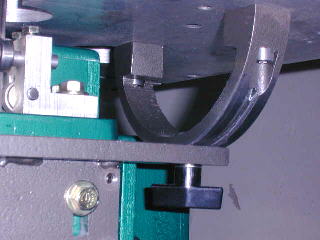 Table adjustment knob
This information is provided for personal use only
Copyright 2000 - 2011 Steve Bedair