Steve Bedair's
Homemade Band Saw Page
Longview , Texas
4-2002

18" Woodcutting Band Saw
Page 2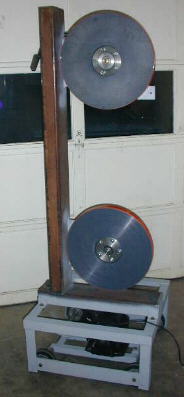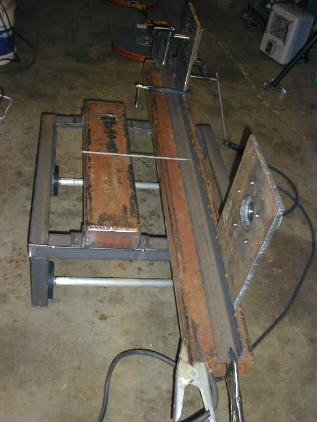 Upper and lower wheel mounting plates welded. A piece of angle iron was clamped to the main
frame to act as a guide for aligning the plates.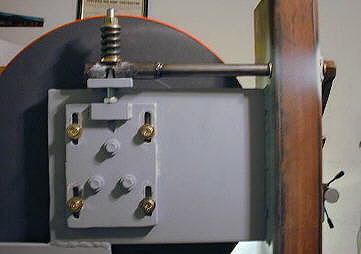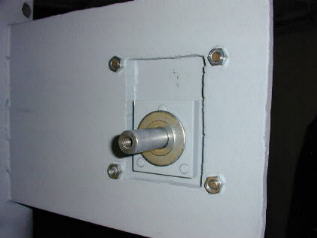 The picture on the left shows the blade tensioning mech. that raises and lowers the upper wheel
with a cam operated lever. The picture on the right shows the opposite side where the wheel attaches.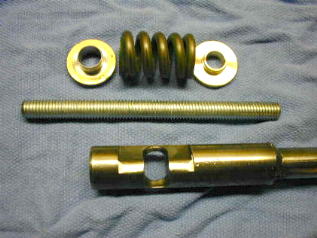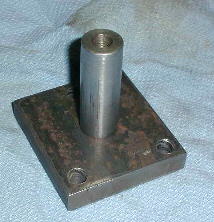 Close up of the cam shaft from above pic Shaft for upper wheel ( bottom is rounded slightly
to allow the 3 attaching bolts to be tightened to
allow for tracking adjustment )


.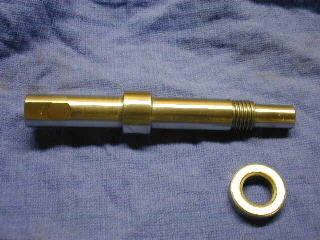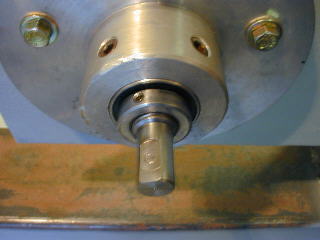 Lower wheel shaft turned and threaded on the HF 9x20 lathe and the aluminum bearing holder
holds two 1" ID sealed roller bearings.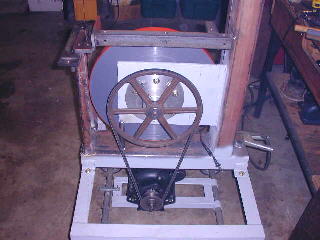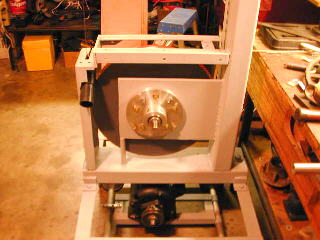 From here everything is framed with 1 1/2" x 1/4" angle iron allowing access for the blade
to be removed from the opposite side.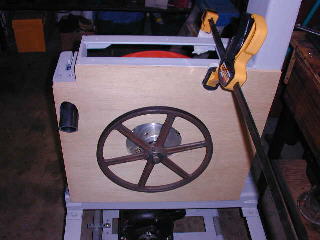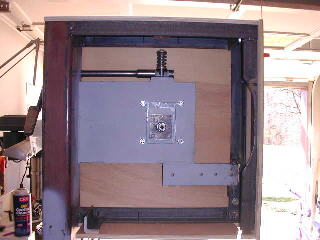 1/2" plywood covers fitted and attached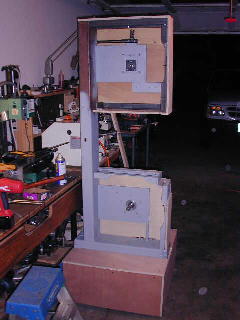 More plywood fitted


This information is provided for personal use only
Copyright 2000 - 2011 Steve Bedair