Steve Bedair's
Telescope Site
Gladewater , Texas
Updated 4-2004

Megrez 80mm Goto Mount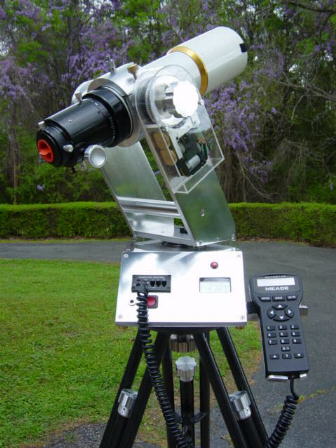 Here's a mount that I just completed for Robert Brown's Megrez 80mm f/6 refractor. The mount
is built from aluminum and is powered by Meades DS motors and the 497 Autostar controller.
A few of the mounts features include a 12 volt internal rechargeable battery , Precision sealed ball bearings
on both axis, 95 tooth aluminum worm gears. I've included some pictures and comments below.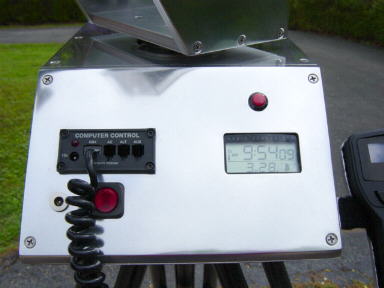 Control panel has a built in clock with backlight.
Great for setting the Autostar in the dark.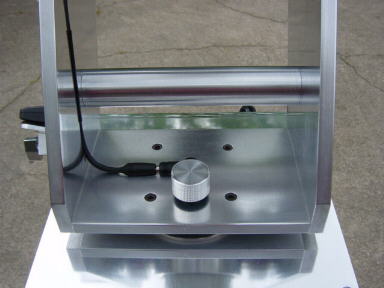 The electrical connections are made through the center of the Az shaft.
There are no wires to worry with or tangle.
The knob in the center is the alt clutch.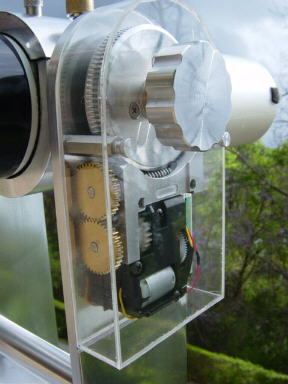 The Alt motor is enclosed with a Plexie glass cover.
More Pictures:

Comments / Questions / Suggestions or Add Your Link

This information is provided for personal use only.
I cannot be responsible for any joy this may bring.
Copyright 2001-2002-2003 Steve Bedair